Charter a luxury motor yacht in Friesland (Netherlands)
Sanzi Yacht Charter
Sandra Zipp-Reineman
Zwolsmanweg 10
NL-8606 KC SNEEK
Tel.: +31 (0) 515 421687
This email address is being protected from spambots. You need JavaScript enabled to view it.
www.sanziyachtcharter.nl

Cruise your Linssen yacht charter in Friesland

Discover the unique waterways and towns in the Province of Friesland. Step on board your Linssen motor yacht at Sanzi Yacht Charter for a luxury yacht charter. Your departure base is Friesland's most beautiful boating town: Sneek!

Sneek is located centrally in the Frisian lake area, the region of lakes and channels and the legendary Eleven Towns: Ljouwert (Leeuwarden), Snits (Sneek), Drylst (IJlst), Sleat (Sloten), Starum (Stavoren), Hylpen (Hindeloopen), Warkum (Workum), Boalsert (Bolsward), Harns (Harlingen) Frjentsjer (Franeker) and Dokkum (Dokkum). Haven't we all dreamt of sailing the Eleven Towns route in our 'own' Linssen? More than 11,000 ha water divided between lakes, channels, rivers, canals and pools are waiting for you to discover them on board your own Linssen yacht. Friesland also has woods and beaches and the Frisian Wadden Islands. Sailing you yacht from Harlingen, you can spend a day visiting the islands of Terschelling or Vlieland.

You depart with you luxury motor yacht from Watersportboulevard 't Ges in Sneek, the beating heart of Friesland near the Sneekermeer lake. Sneek is the most well-known boating town, a lively welcoming centre that you can sail straight through in your Linssen. It is famous for its Sneekweek: a major sailing event, the Waterpoort gateway and Gaastra Sails, and let's not forget the Weduwe Joustra Beerenburg distillery.

In the very well-equipped Sanzi Yacht Club marina, you can park your car almost next to your Linssen. You will be welcomed with a coffee or another glass of your choice and you can enjoy the pleasant pavement café and free WiFi. Various sailing routes will be ready and waiting to help you discover the provinces of Friesland, Groningen, Flevoland and Overijssel.

Are you ready for the best sailing holiday in Friesland? Then welcome to Sneek!

Leave a review on Google
Our luxury yacht charter trip through Friesland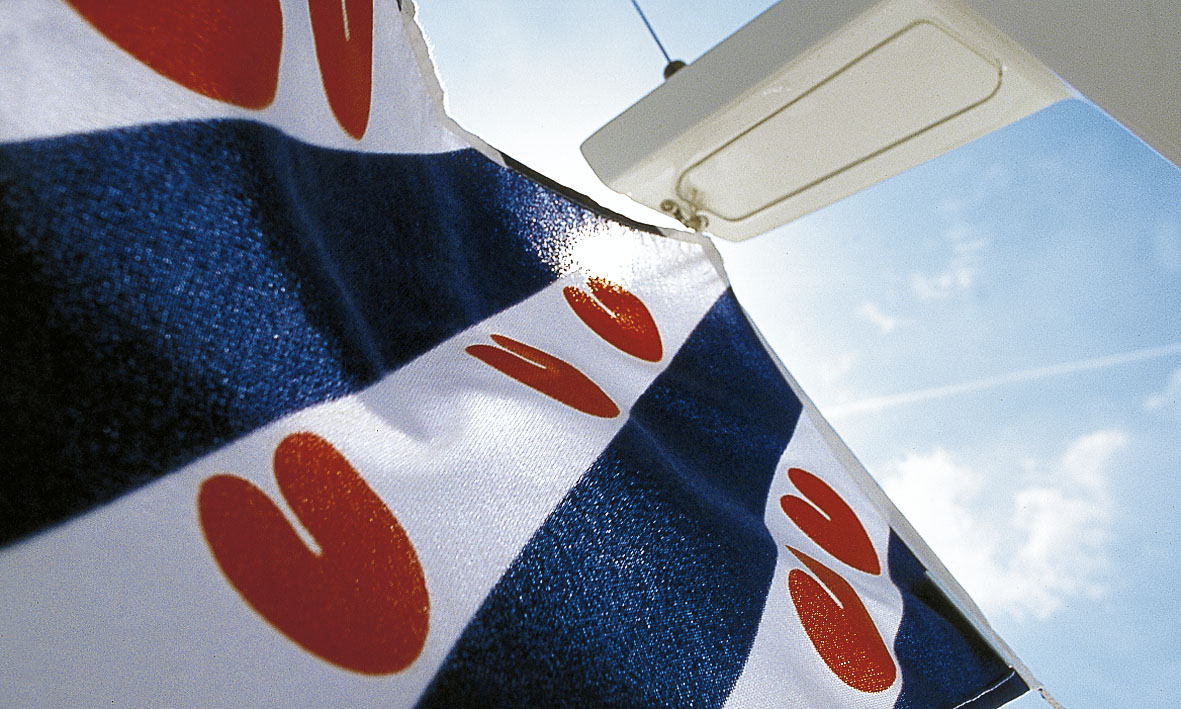 We travel on a Linssen charter yacht through Friesland. We start in Sneek, to Leeuwarden, Franeker, Harlingen, Hindeloopen and more...
Read More