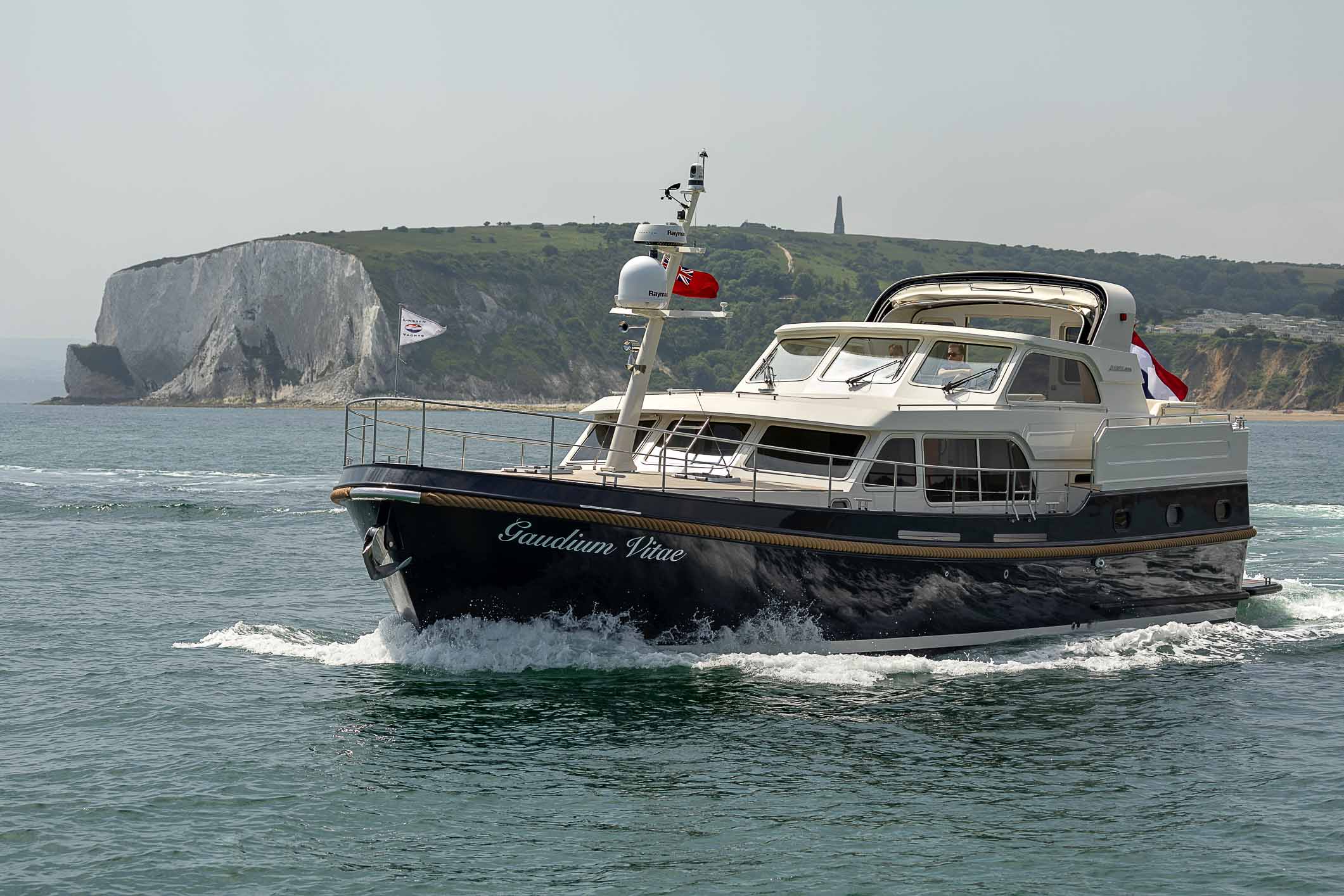 The "Linssen 500", as this yacht is often called in the market, is considered a unique, exclusive, timeless, value-retaining boat. Proud owners keep telling us how heads turn when they sail by and these owners are more than willing to allow others to visit their yachts on our behalf.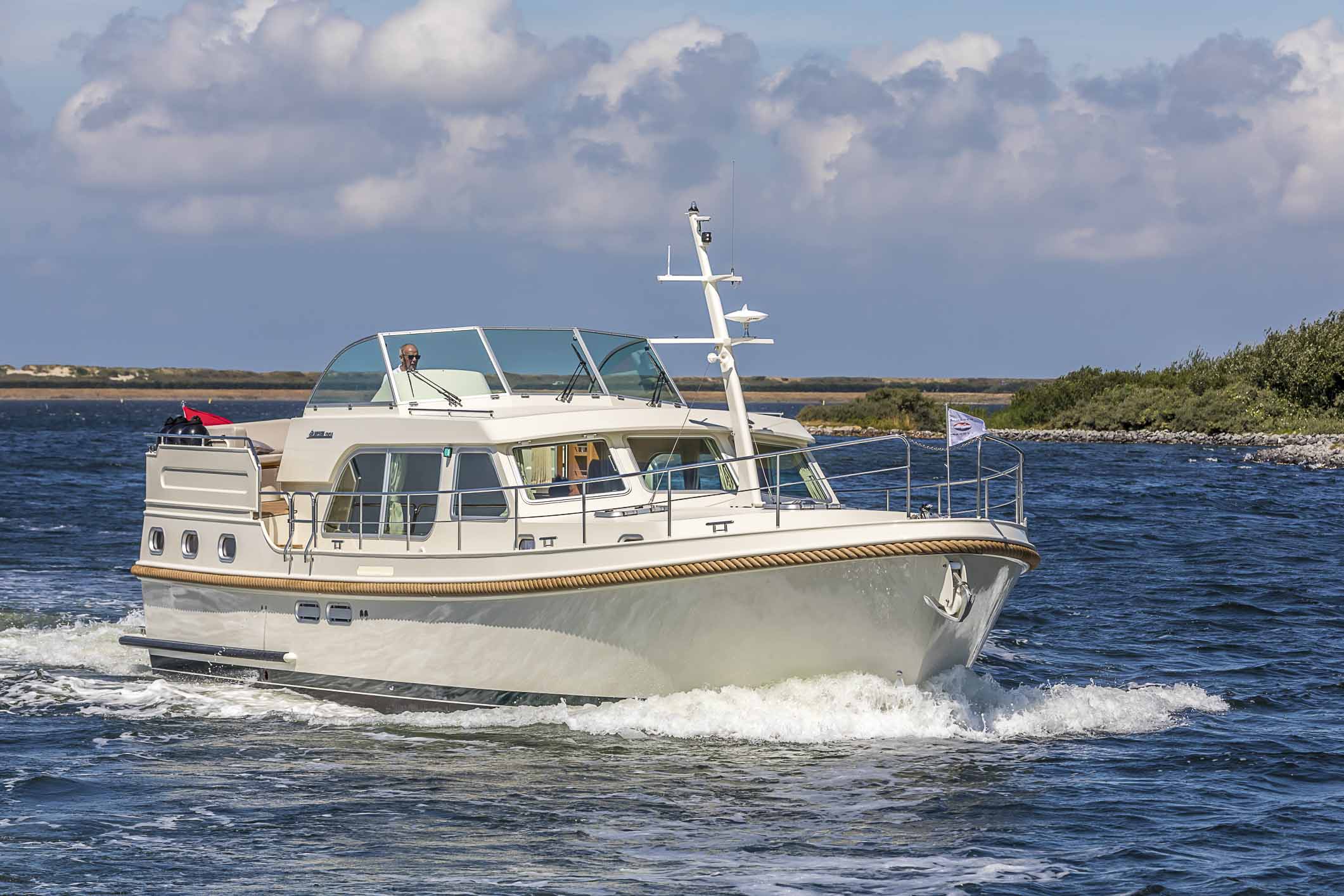 The Grand Sturdy 45.0 is a very spacious boat that is perfect for long journeys throughout Europe. The wealth of details ensures that the 45.0 provides a fitting and universal concept for practically all waterways.
"De flottielje was een fantastische kans die ik beschouw
als één van mijn vaarhoogtepunten."
Linssen Grand Sturdy 40.9 AC "Genevieve"
Trevor Lord

"Zeker voor nieuwe eigenaren met weinig zee-ervaring
is deze flottielje een perfecte gelegenheid
om meer ervaring op te doen."
Linssen Grand Sturdy 470 AC MKII "Grand Bleu"
Björn Bajan

"Een flottielje is de beste manier om in de praktijk
te leren omgaan met wind, golven en navigatie.
Je wordt geholpen door ervaren eigenaren en schippers."
Linssen Grand Sturdy 430 Sedan "Arche"
Sven Heinrich

"Als ik in de gelegenheid zou zijn,
zou ik zeker nog een keer meegaan.
Ik kan deze vaarreizen van harte aanbevelen."
Linssen Grand Sturdy 500 AC Wheelhouse MKII "Brilliant"
Marilyn Zionic

"Je komt op bestemmingen waar alles goed is geregeld.
En op verrassende plekken waar je zelf misschien
niet aan zou denken."
Linssen Grand Sturdy 500 AC Variotop "Blaeu"
Tim Japing

"Dankzij deze reizen weet ik wat onze Linssen
allemaal kan. Dit schept een groot vertrouwen
in de kwaliteit en technologie van onze 'Arche'.
Linssen Grand Sturdy 430 Sedan "Arche"
Sven Heinrich

Pas de connexion Internet