Yacht Charter Holiday Tours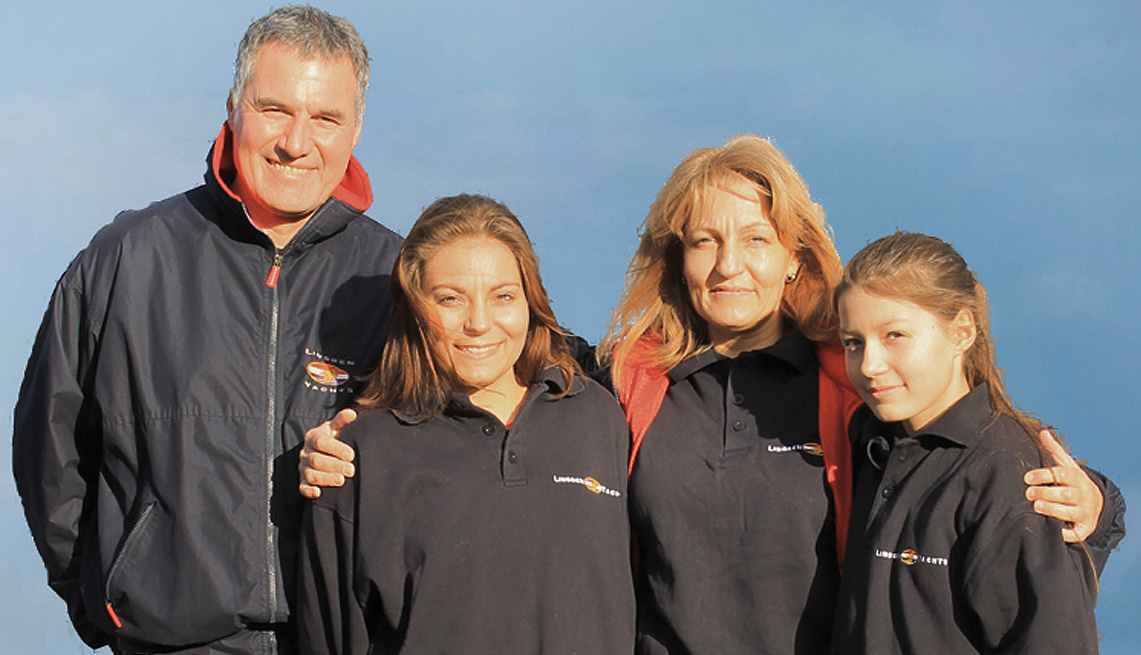 Yacht Charter Holiday Tours
Industriestraße 3
D-66740 Saarlouis
Phone: +49 (0) 68 31 - 69 37 9
This email address is being protected from spambots. You need JavaScript enabled to view it.
www.saarmoselyachtcharter.de

Yacht charter on the Saar and Moselle to French Canals

Specialising in long-term and one-way charter Yacht Charter Holiday Tours has already successfully organised great trips from Merzig, e.g. to Paris, Vienna and Chalon-sur-Saône. You will find interesting travel reports and trip suggestions on our website. The success of any trip is what is most important to us.

EXCLUSIVE BOATING HOLIDAY IN THE HEART OF EUROPE
Over 2,000 km of river await our crews in the borderless triangle formed by Germany, France and Luxembourg. Our customers enjoy a very diverse cruising area with a lot of nature and the most beautiful landscapes, large bathing lakes, large and small towns, unique marine structures, such as the boat lift in Arzviller and the unmistakable unique wine region along the Saar, the Moselle and the Rhine, where savoir vivre lives on and culture and history can be seen and felt as you sail by.

The departure harbour of Merzig/Saar is conveniently close to the A8 motorway and Merzig railway station is 1 km away. Within a radius of 50-100 km, there are airports at Luxembourg, Saarbrücken, Frankfurt-Hahn and Zweibrücken, from which we are happy to collect our guests.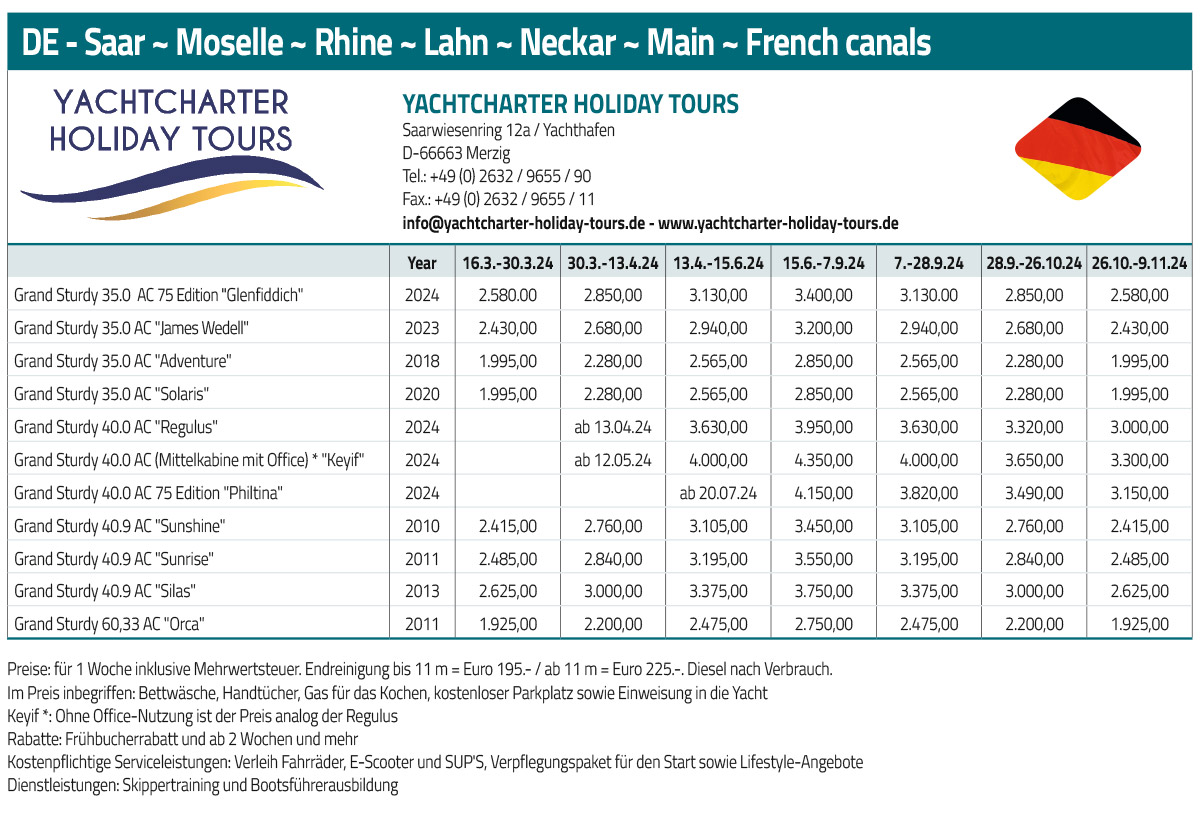 Our voyage with a motor yacht through the mirabelle region
In the summer of 2011, the 'Delfin', a Linssen Grand Sturdy 29.9 AC, was our new home for five weeks. We chartered a yacht for the tenth time from the welcoming Schönberger family in Merzig...
Read More