The Linssen Boating Holidays® network offers three types of yacht charter.
Choose the type of holiday that suits best for your needs and experience.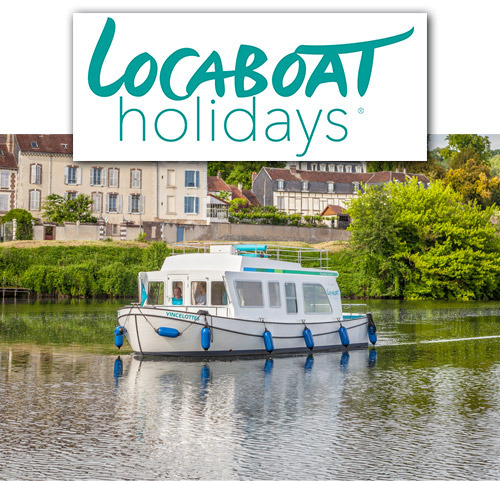 Locaboat Holidays®
Inland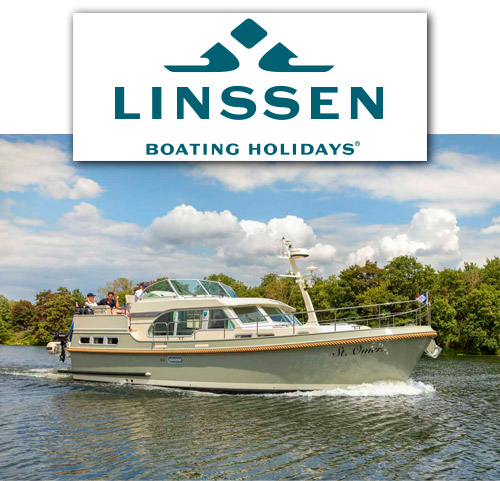 Linssen Boating Holidays®
Inland / Coastal
Blue Water Holidays
Coastal / Flottilla's
Locaboat Holidays offers Pénichettes designed and built by Linssen Yachts in their extensive range of yacht hire locations. They can be steered from the forward cabin and from the upper deck. These houseboats have a day mode and a night mode. This means that during the day, the boat is 'open' and has two seating areas with a toilet and shower in the middle. At night, the two benches can be converted very quickly and easily into a double bed and two couples or parents with children can sleep separately and use the toilet and shower.

The Pénichettes measure 9.50 x 3.18 metres and are driven by an electric motor. The power for the engine (and other power consumers on board) comes from a very quiet generator under the aft cockpit floor. There are approximately 38 Pénichettes 950E in the Locaboat fleet.
Linssen Boating Holidays is probably your best choice to start your exploration of renting a motor yacht. At Linssen Boating Holidays, you will rent high quality luxury steel Linssen motor yachts. The boats are not built specifically for charter, but are almost all privately owned. The Linssen Boating Holidays charter partners maintain the boats for the clients and take care of the maintenance, mooring and arrange the charter. As a result, the luxury charter boats are always in top condition. The locations of the charter partners are very diverse, but all are situated on the vast inland waterways, rivers, canals and lakes of Europe. You sail for a week (or longer) aboard your luxury charter yacht and are completely independent. You do not have to disembark, but of course you can. What's more, you can often moor in the middle of the city and walk to the centre on foot.

In most locations, a sailing licence is not required. The sailing characteristics of the luxury steel motor yachts make them particularly easy to steer. Experience is therefore often not necessary, but perhaps desirable. Your rental partner will advise you on this.
Blue Water Holidays is for the seasoned and more experienced motor boat sailor. The yachts with Blue Water Holidays sail on sea and wide open water, so a license and demonstrable experience is necessary. But the experience is worth it. You will go to places where you normally would not go. The luxury charter yachts in the Blue Water concept are equipped with all the comforts you could wish for. Under the guidance of a flotilla leader, several yachts sail a predetermined route together, with fixed stops, anchorages and ports of call. Do you want a unique sailing experience? Then choose Blue Water Holidays.