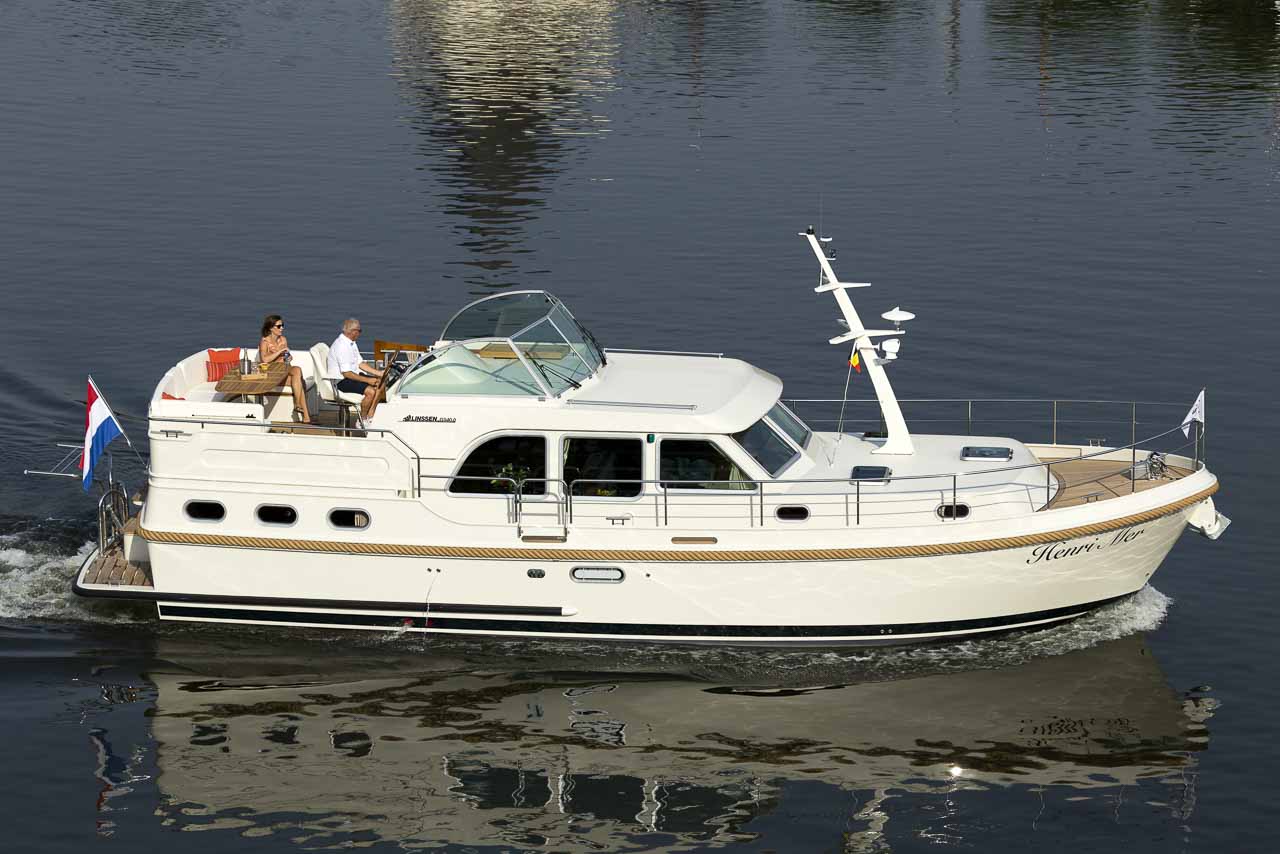 What type of boat do I need?
The type of boat that is chartered depends on the charter partner. They boats come in different lengths and beams. A bigger yacht will have more cabins (more sleeping berths) and will often have more living space and technical equipment on board.
What aspects should be borne in mind?
AC or SEDAN?
Generally speaking, the yachts can be divided into two types: the AC yacht and the SEDAN yacht. The photograph and accompanying layouts below show two identical Linssen yachts, in terms of length. The yacht on the left is an AC type and the one on the right is a SEDAN. This example is for a yacht in the 40ft (13 m) segment with three cabins (AC) and two cabins (Sedan). The Linssen 30 ft (10 m) and 35 ft (11 m) segment yachts have two (AC) and one (Sedan) cabin.
length between 8.20 and 15 metres
number of sleeping berths between 2 and 6 (a bench can often be converted to a double bed to provide additional sleeping berths)
one or two toilets
one or two showers
fully equipped galley
saloon with seating