At Linssen Boating Holidays partner Dutch Yacht Rentals in Willemstad, you can hire a Linssen motor yacht without a boating licence. If you have insufficient experience of sailing on a motor yacht, DYR's instructors will teach you the tricks of the trade in just a few hours. This way, you can safely and securely get on the water and enjoy a luxury holiday on the water.
Oysters and Bubbles Tour
From our home port of Willemstad, you can make trips of a week (or more) in various directions. You can choose to sail to the west and discover the province of Zeeland. But you can also sail to the east or north, where you can explore the nature of the Biesbosch or visit Noord-Holland cities such as Rotterdam, Gouda and Amsterdam. What could be better than mooring your charter yacht near the centre of Amsterdam and walking straight into the city?

By the way, the Willemstad where you start your sailing adventure is already worth a day's walk. From your mooring at Jachthaven De Batterij, it's just a short walk. The fortified town has a beautiful inner harbour with a compact historic town centre. The windmill, the Mauritshuis, the Koepelkerk and the old city hall are definitely worth a visit. There are also various restaurants where you can have dinner on your first evening. Het Wapen van Willemstad and Restaurant Bellevue are right on the harbour, and if you walk into the Voorstraat, you will also find Restaurant Frascati and De Rosmolen.

If you would like to start your boating holiday with a real star experience, you can dine at the star restaurant Vista, which has been awarded one MICHELIN star. The restaurant offers delicious dishes with international influences. Restaurant Vista also features large windows, giving you a wonderful view of the marina and the surrounding water.

Your first lock

When you send your charter yacht south from Willemstad, you immediately arrive at the Volkerak locks. Is this your first time in a lock? No worries. You'll see that it all goes very easily and smoothly.
You continue on the Volkerak. On your port side, you will see Fort Sabina. This 200-year-old fortress, where the cannons used to roar, is now an oasis of calm. There are excellent walking and cycling routes around and in the fortress.

Further on, you can take in the Steenbergsche Vliet on port side in the direction of Steenbergen. Just before entering the town, you will find another fort on your starboard side: Fort Henricus. With 11.5 hectares, it used to be one of the largest forts. In Steenbergen's marina (de Schapenput), you can stop for a bite to eat and a drink at Restaurant/Café Z'Onder Zeil or Bistrobar Dok.

If you want to make a longer stop in Steenbergen, you can also choose to have a delicious dinner at In de Oude Stempel. The restaurant has even been awarded a Bib Gourmand. In addition, In de Oude Stempel has a quality kitchen with an excellent price-quality ratio.

Scheldt-Rhine Canal

You continue your journey by sailing back the same way for a while and then turn 'left' and make your first stop in Tholen via the Scheldt-Rhine Canal. Here, you are on the dividing line between North Brabant and Zeeland, with nature reserves such as Slikken van de Heen and Rammegors on both sides.
In Tholen, you turn to the right and sail into the marina for the night. Of course, on board your charter yacht, you will have everything you need to make a delicious dinner yourself. The fridge is full. Beer and wine are in the front and on the cooker you can surely prepare something tasty. If you don't feel like it, you can of course enjoy the local gourmet food. Right in the harbour, you will find Clubhouse Het Koggedek, with many local delicacies and, of course, various types of fish on the menu.
Brasserie Kaeswienkeltje or Restaurant JuNa are also well regarded. If you walk further into the centre, the Hart van Tholen pub is also highly recommended. As a fortified town, Tholen also has a lovely historic centre with old dykes, windmills, the Onze Lieve Vrouwekerk, the Onze Lieve Vrouwe-Hemelvaartskerk, Molen De Verwachting and the Oorlogsmonument Tholen.
You can also do your shopping here as there are several supermarkets within walking distance of your rental yacht.

Yerseke

From Tholen, we could visit Bergen op Zoom or even sail on to Antwerp. However, we are going to starboard, through the Bergsediepsluis lock and cross over to Yerseke. A relatively short trip, but that gives us enough time to see this beautiful town. And of course, this cannot be done without diving into the world of oysters, because when you say Yerseke, you say oysters.

The Oosterschelde Museum is a must. Here you will learn everything about the oyster and mussel culture. The former town hall of Yerseke is a beautiful monumental building. You are probably familiar with large coastal towns with their magnificent boulevards, but you have probably never been to the Mosselboulevard. Here, several oyster restaurants are located side by side offering the most delicious creations. There is Oesterproeverij Pekaar, Oesters en Bubbels, De Schelde and De Branding to name but a few.
There is a good reason why so many fish restaurants can be found in Yerseke. This is because all kinds of fish, shellfish and crustaceans are brought ashore fresh every day in Yerseke.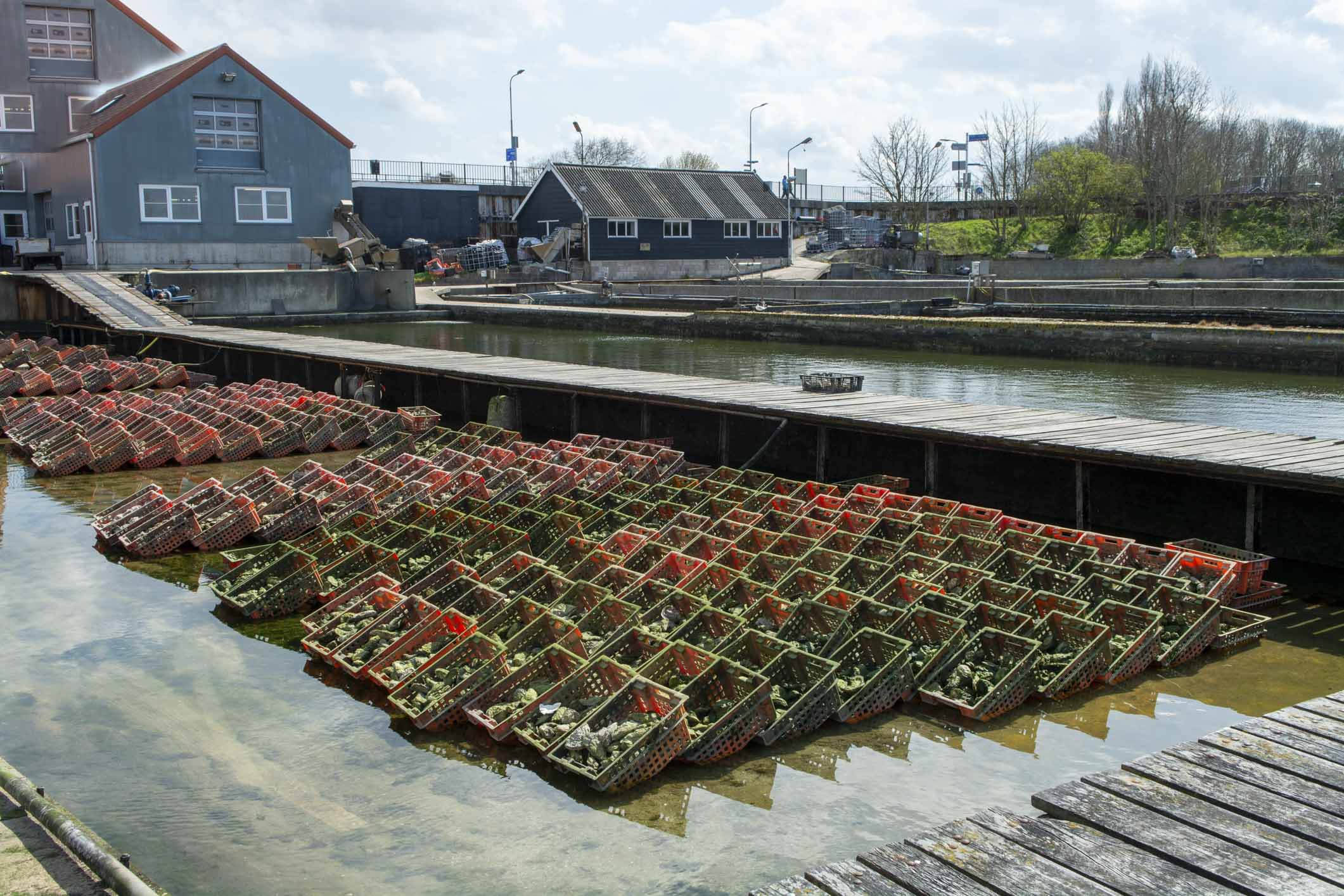 Goes

The next day, we sail west again. Our next stop will be Goes on Zuid-Beveland, but we will first pass Wemeldinge with our yacht. This would be worth a stop. Since you can plan your time on your charter yacht yourself, it is up to you to decide. We continue to Goes.

We reach Goes by going through the Goese Sas lock and then sail all the way through the Havenkanaal into the old town harbour. The old historic centre of Goes can be reached directly from the harbour. The town, which is over 600 years old, has many historic buildings such as the town hall on the Oude Markt and the Maria Magdalena Church (the Grote Kerk). Twice a week, there is a pleasant weekly market and in the summer period, you can also take the steam train from Goes to Borsele.

There are too many restaurants to mention. There are at least twenty in the immediate vicinity of the harbour, ranging from a simple chip shop to Michelin-starred restaurants such as Het Binnenhof, De Kluizenaer and Codium. There is something for everyone.

In addition, the three-star restaurant Inter Scaldes is just a fifteen-minute drive from Goes. The restaurant offers pure luxury, you will be missing nothing during a visit to Inter Scaldes. Enjoy familiar flavours with an extra dimension, the balance of the delicate flavours Inter Scaldes has to offer is amazing.

Neeltje Jans

When we leave Goes again and continue our holiday on the water, we can sail under the Zeeland Bridge towards Neeltje Jans. This working island is now an exhibition area about the Delta Works that protected Zeeland's coastal waters and the Dutch hinterland from high tide. If you moor in front of the lock, you can visit the Delta Park after a long walk.

Zierikzee

We sailed on in the afternoon and now followed the coastline of Schouwen-Duiveland to Zierikzee. We enter via the harbour canal and moor our charter yacht in the marina.
Zierikzee is also a real harbour town with a rich history. There are many monuments, city gates and walls, churches and mills to view. You can visit the town hall museum, the camera museum or take part in a guided city walk. Then you will get to see all relevant sights with a lot of background information. There are also plenty of restaurants with nice terraces and shops. You would almost feel ashamed if you prepared your own dinner on board your rental yacht and enjoyed it on the afterdeck.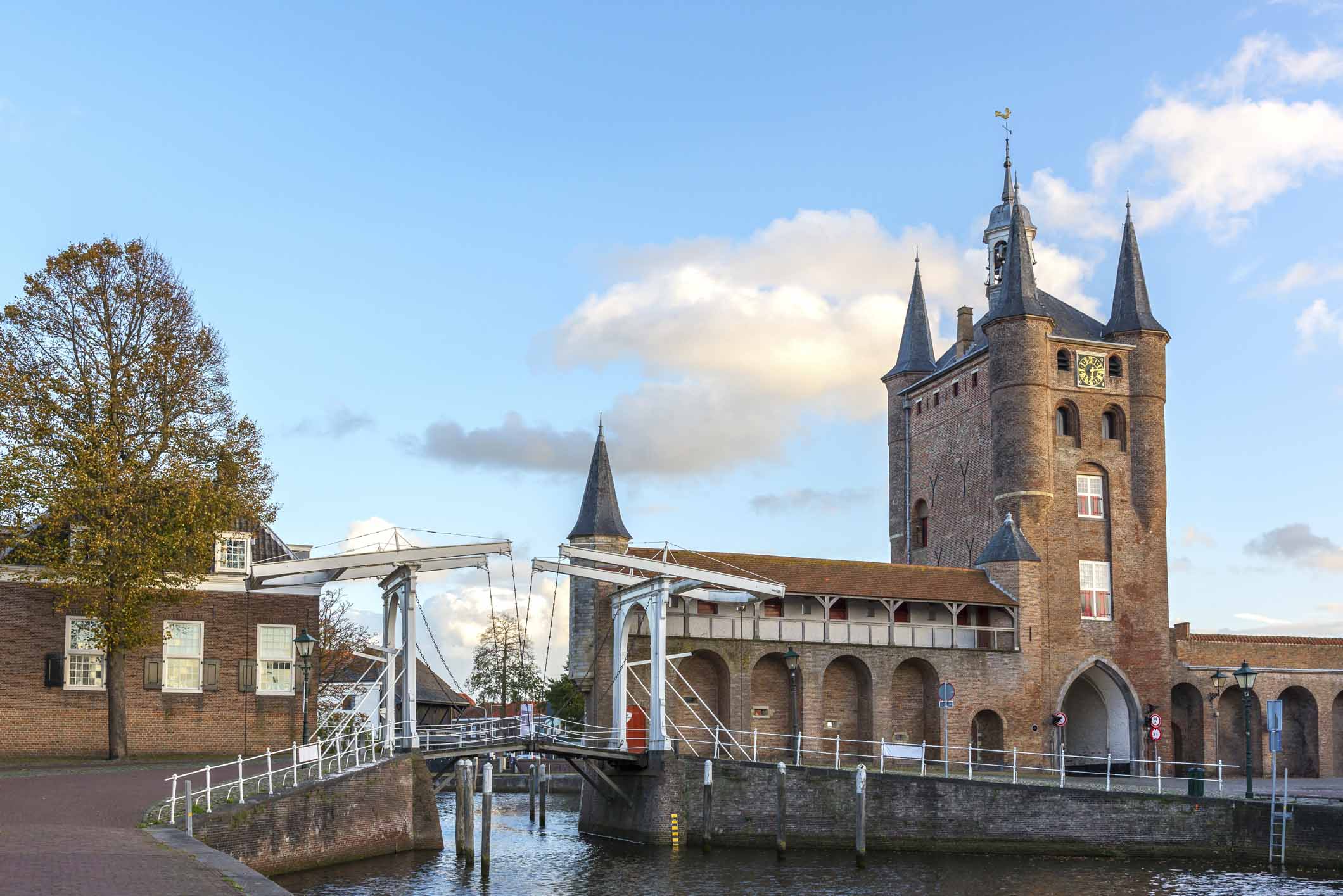 Bruinisse

Another day has passed. As with all holidays, your sailing holiday goes by far too quickly. We sail further east up through the Mastgat. On the starboard side we could stop at Sint-Annaland or sail on to Bruinisse. Bruinisse is situated on Grevelingenmeer, the largest saltwater lake in Europe. There are no tides or currents so there is plenty of room to enjoy the crystal clear water.

Bruinisse is certainly in the high season pleasantly busy with the many water sports enthusiasts, tourists and guests of the nearby Holiday Park. As the home port of the mussel fishermen, you can't do without eating a pan of delicious mussels here. For example at Restaurant De Meeuw, Brasserie De Cleenne Mossel or Bru17. But these are just a few of the possibilities...

Back to Willemstad

From here you can sail back to Willemstad. On the way, you can visit Steenbergen again, or pass Willemstad and go under the Moerdijk bridge for a small tour of the Biesbosch. If all goes well, you'll have had a wonderful week. Sailing in Zeeland without a sailing licence is therefore quite possible. After returning your charter yacht, you can relax and look back on a few fantastic days on the water.

Maybe next time in France? Or Germany or one of the other places of the Linssen Boating Holidays partners?