We regularly have families from Australia and New Zealand among our Linssen Boating Holidays® charter guests. Almost all of them use our summer (winter for them) to stay in Europe, often for several weeks. A round trip, city trips, a cruise or a bareboat charter at LBH. An often-heard argument about the attractiveness of Europe is the compact distances between countries, places and areas. We might not see it that way ourselves, but in a country like Australia which is about 3,500 x 3,100 kilometres and even the distance between Adelaide and Melbourne is over 700 kilometres, Europe is a compact patchwork of cultures, environments, languages etc.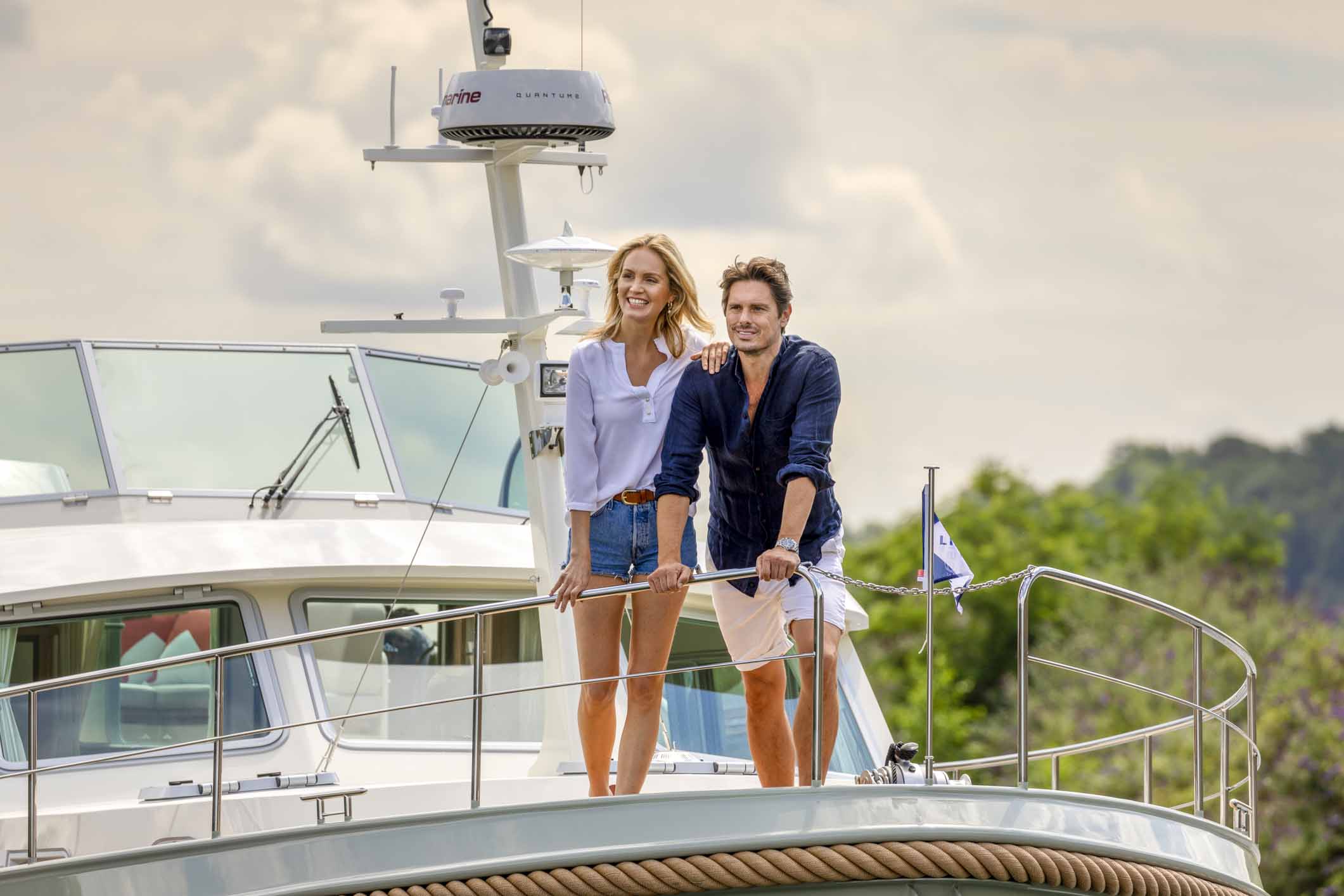 Other cultures, languages, eating habits, nature within 100 kilometres

Step aboard a Linssen motor yacht and you will sail through Belgium to places such as Liège, Namur and Dinant. In the same week, you'll pass places like Maastricht, Roermond and Venlo in the Netherlands. As the crow flies, this is less than 150 kilometres, but the experiences you will have and the scenery you will see are completely different. In southern Germany, you have the Moselle with all its vineyards, but also the French cities of Metz and Thionville within reach. So there is something different to experience every time and everywhere.

See Europe from the water

Viewing a country or region from the water with a motor yacht is a completely different experience than from the motorway. Our motto is "The journey is the goal", not the destination. Each charter location has its own charm and specialties. France is a particularly popular destination for our 'over sea' guests. The Burgundian culture, 'vive la France', the extensive vineyards, the restaurants, cultural attractions and the fantastic landscape attract many.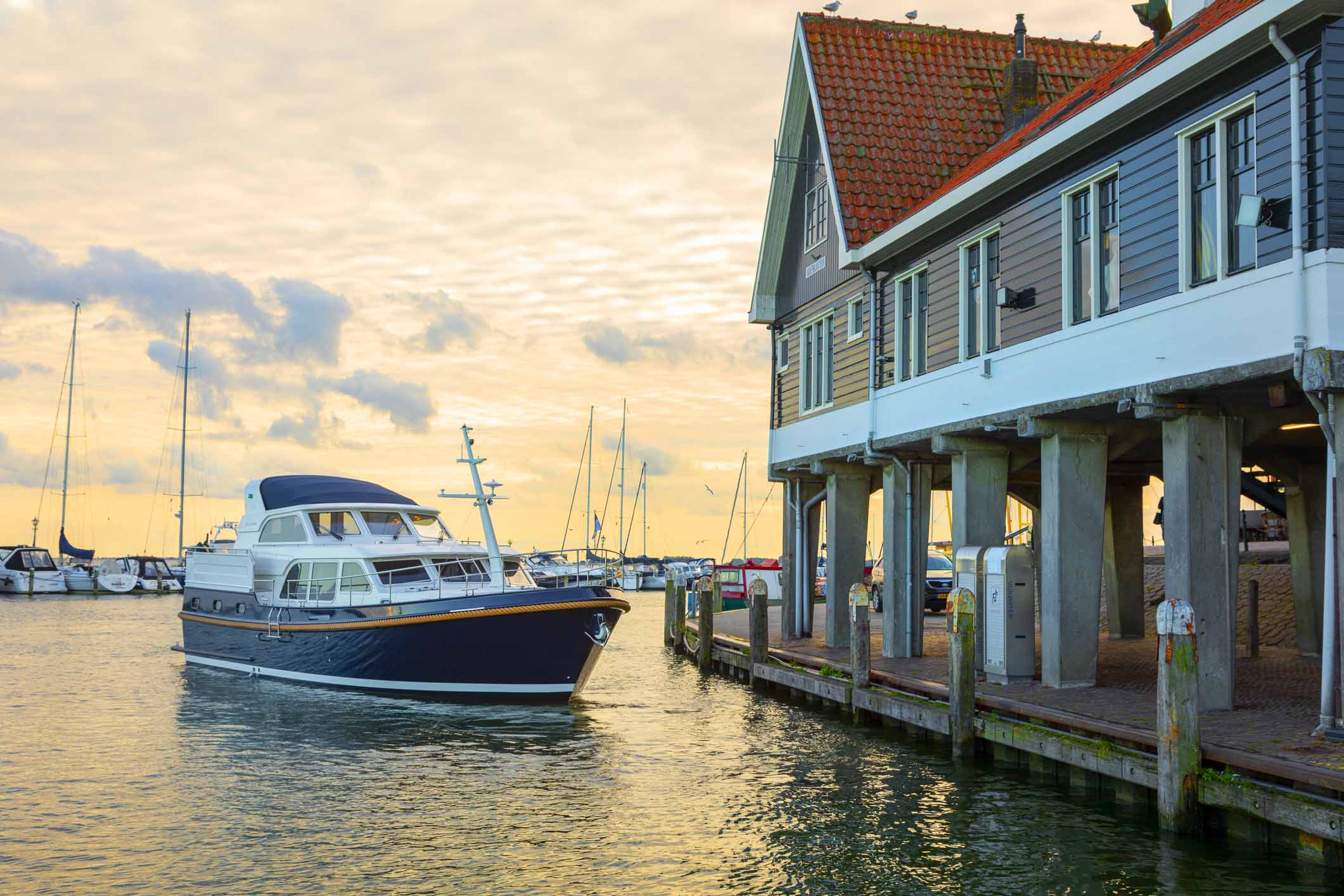 Linssen European Canal Boats

The steel motor yachts in the Linssen Boating Holidays network are ideally suited to navigating the extensive rivers, canals and waterways of inland Europe. They are easy to handle and equipped with every convenience and comfort. You pack a suitcase with clothes and we do the rest. However, these Linssen European canal boats don't just cruise the canals. You will certainly also find them on coastal waters and seas.

Large European rivers or small canals and rivers?
Sailing on the large European rivers is not the most beautiful charter area. Think of it as the motorway from a to b and the country road, or the 'tourist route'... The big rivers are just like that. They are used extensively by large commercial vessels and are wide and unsociable. The motorway, on the other hand, is used to get to the campsite in the south of France quickly, literally. That inland road is to be enjoyed from the very first moment.
No, then the French canals and rivers, the Dutch Maasplassen or the German lakes near Berlin, for example, are much more inspiring. Situated in beautiful nature, hospitable towns and villages, impressive castles and buildings and varied eating habits. From the moment you round a corner, you relax and start enjoying yourself.

Is booking a European barge cruise difficult?

The European Linssen Boating Holidays partners are often small independent operators. We try to avoid large booking offices and online booking platforms. At Linssen Boating Holidays, we like the personal touch. Please contact the partner of your choice without obligation and ask about the possibilities. You can also fill in the online form and indicate the possible sailing area of your choice.

This email address is being protected from spambots. You need JavaScript enabled to view it.
Own Your (Linssen) Boat in Europe

That is, of course, possible. If you have acquired a taste for sailing on a Linssen, the time may come when you want to buy your own motor yacht. Naturally, Linssen Yachts can help you with all of this. We will discuss all your questions relating to VAT, financing, visas, mooring, winter storage, maintenance, etc. and can arrange them together with you. Australian authorities have some specific requirements for the yacht you are sailing in Europe regarding registration. In addition, as a resident of a country outside the EU, you have some VAT benefits that we can discuss. If, in addition to purchasing a Linssen motor yacht, you decide to charter it out to one of the Linssen Boating Holidays partners, you will have come full circle. Then all you have to do is book your own weeks and enjoy yourself.

Are you interested in buying a yacht and possibly chartering it? If so, please contact Linssen Yachts:
This email address is being protected from spambots. You need JavaScript enabled to view it.
Linssen Yachts. Since 1949

Purchasing a Linssen motor yacht is not something you do lightly. However, you can be sure of a reputable partner such as Linssen Yachts, which has been building yachts for almost 75 years. Linssen Yachts is a financially sound family business in which standards and values are held high. Yacht construction is in the Linssen family's blood and that is reflected in the high quality of the yachts they build. Since 2004, the company has focused on the serial production of steel motor yachts and has hit the mark. Extremely efficient and therefore high-quality production platforms and keeping all aspects of construction under our own management ensure that your valuable investment retains its value. In addition, Linssen has approximately 35 yachts under construction at any one time. In every phase of production... If you are sailing on your Linssen yacht near Maasbracht (South Limburg), feel free to come into our marina and ask if you can take a look at the production process.