Something completely different than a luxury cruise holiday on a large mega cruise ship. Your private cruise on a 'small' motor yacht. Totally relaxing. Safe with your family or group of friends in your own 'bubble' on board. You sail yourself on a luxury motor yacht from town to town or village to village from one of the 20 starting locations of a Linssen Boating Holdidays® partner in Europe.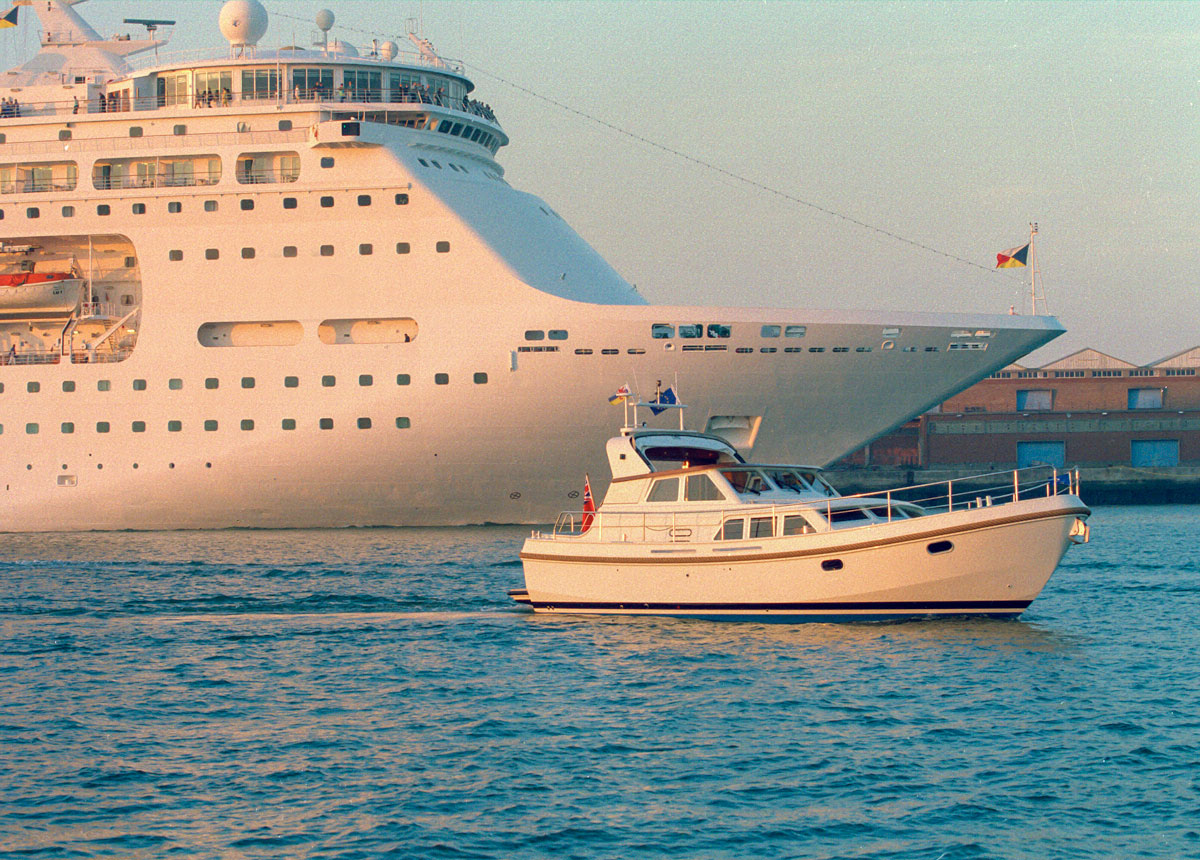 Do you dream about it too? A luxury cruise on a large cruise ship that departs from one European metropolis to another? Nowadays, with most cruise ships, you can only speak of superlatives. More than 350 metres long, more than 5,500 holidaymakers (not to mention the 2,200 staff), 18 decks, 24 lifts, 20 restaurants, theatre and a whole amusement park on board... From start to finish, everything is arranged for you. The entertainment, the excursions, the food, etc. The shuttle leaves for the city centre at 10.15 a.m. and the shuttle boat returns at 10.20 p.m. exactly. And don't be late... It can be a fantastic trip, and certainly has been for many and will continue to be for many in the future.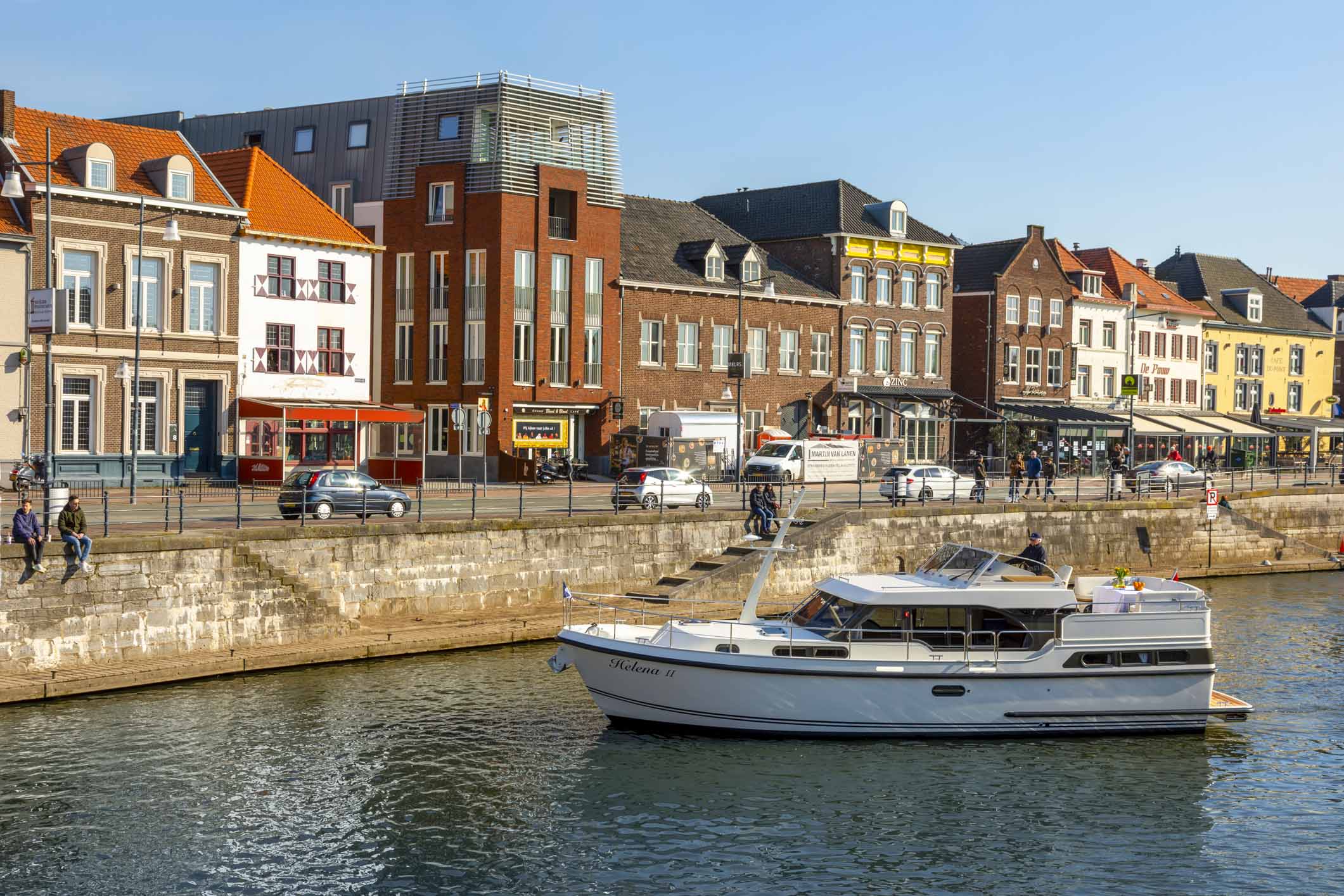 Your own 'small' cruise ship
But it can also be different. Your private cruise on a 'small' motor yacht. Totally relaxing. Safe with your family or group of friends in your own 'bubble' on board. You sail yourself on a luxury motor yacht from town to town or village to village from one of the 20 starting points of a Linssen Boating Holdidays® partner in Europe. You decide where you want to go and you're never too early or too late, because you determine your own times.
You decide where to moor, where to anchor and where to eat. Forget the metropolises. Far too busy with today's mass tourism. But what am I to do, you may ask. Well, that depends entirely on the starting location you choose, but you will be amazed at what Europe's beautiful inland areas have to offer. From way back, many places have been situated by the water. All transport of goods used to be done by water. Therefore, with your charter yacht you can reach many beautiful European cities, often right in the centre. You moor in a harbour or at a jetty and you just walk into town for shopping, a cinema or a cosy dinner.

Slow down... and start living.

How many restaurants do I have?

That depends on where you are moored... 😊 You have one kitchen on board. The galley. Depending on the ship of your choice, this is either a compact or a very elaborate kitchen, equipped with a gas or induction cooker, oven and microwave, dishwasher, etc... Look carefully at the specifications of each ship in advance and ask your contact person in case of doubt.

Furthermore, you have 1, 2 or 3 bedrooms on board. Usually with a double bed. So the ships offer room for 2, 4 or 6 people. In case of 2 or 3 bedrooms, the ship will have 2 toilets and 2 showers, so the persons in the front of the ship will have their own shower and toilet and the persons in the back of the ship will also have their own shower and toilet. Even on a large cruise ship you do not have that: two toilets and two showers!

You can store your personal belongings in the many closets and hatches in the ship.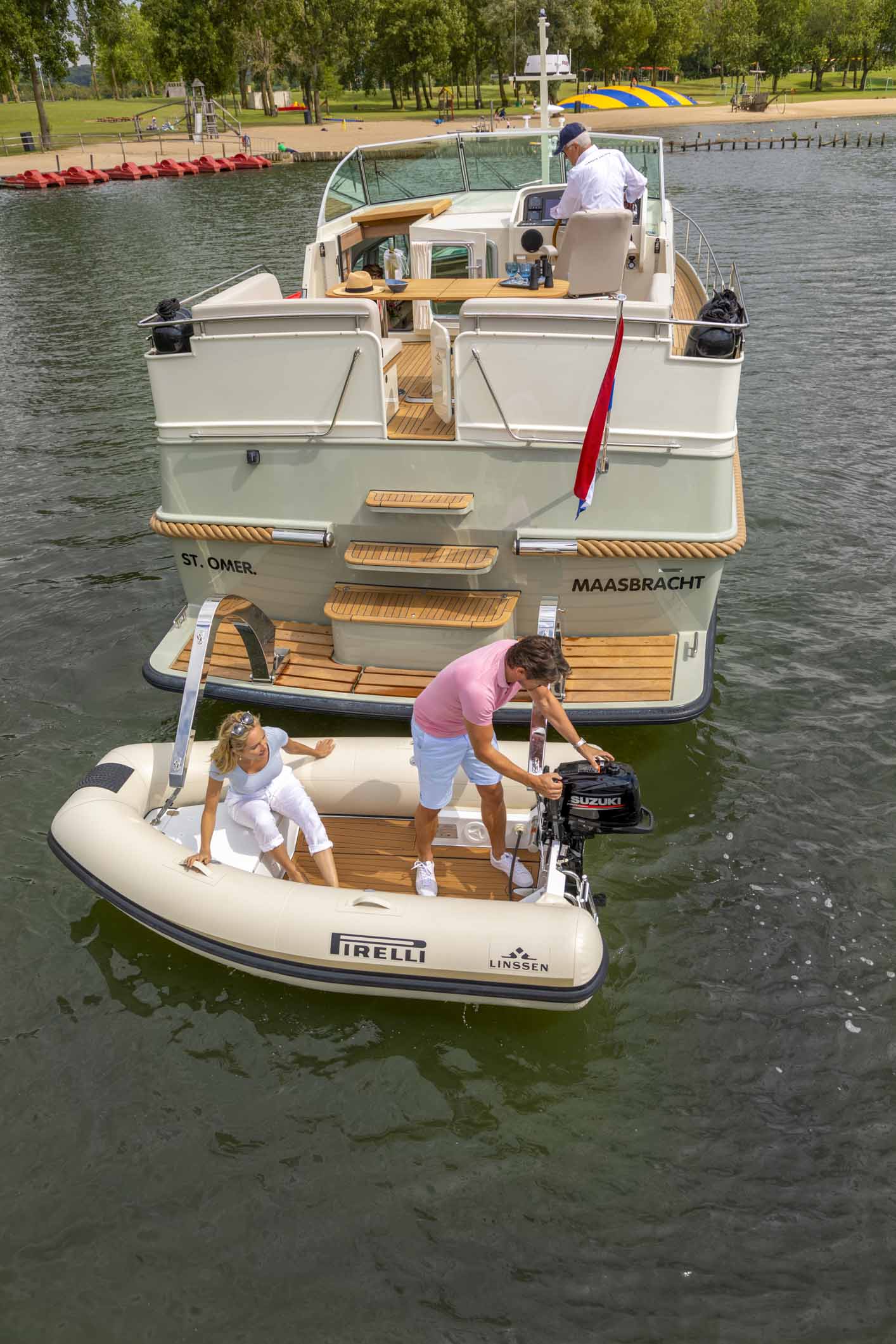 Do I have a swimming pool on board?

You certainly do. You can use the water* around you at will. The swimming platform is your diving board and you can easily climb out of the water using the swimming ladder. With the outdoor shower you can rinse off after your swim. Often there are playgrounds for children at the harbours you visit, so you don't have to worry about that either.
Sailing with children is no problem at all. Give them - depending on their age - a task on board. They are the sailors who can help with the lines, the fenders and (stay with them) with sailing.
And do they want to play a game inside? Then that is no problem. Your steel charter yacht is calm and stable in the water. Even in big waves (yes, you can encounter those sometimes) nothing will fall or slide off the table.

Can I do that? Drive a motorboat?

Linssen steel motor yachts are not speedboats that fly over the water. The speed at which you cruise is approximately 10-12 km/h. You will be sailing for around 4-6 hours a day, covering a distance of between 40 and 60 kilometres. From the ship, at this speed, you can enjoy the landscape that slowly passes by. You can keep a close eye on everything and react immediately if something does not go quite as you want.

The yachts are made of steel, weigh between 8,000 and 20,000 kilos and have a very robust full hull, which makes them very stable in the water. Therefore, they are relatively easy to steer. A small tap on the throttle ensures that the ship will move forward very slowly. With the rudder in the right position, you make sure you are going in the right direction. The bow and (possibly) stern thrusters at the front and rear of the ship help you when mooring and unmooring in a port or lock. Your charter partner will explain it all in detail when you take delivery of the yacht and will usually sail with you for a while to ensure you have everything under control. Also the tying of knots, operating the electronics on board will be explained to you.

What is the propulsion?

Well, unlike the 3 engines of 27,000 hp on a cruise ship, 4 generators of 19,300 hp, 2 generators of 25,700 hp that consume a fair bit of diesel, you have access to (usually) just one diesel engine (ships of 13 metres and over often have two engines) ranging from 50 to 110 hp. This will consume approximately 3-7 litres per hour. Not per kilometre, but per hour. There is no need to worry about that. When you sail for a week, you still have enough left in the tank.

While we are on the subject of technical matters... On board there is water that comes from a water tank. It has to be refilled regularly. Especially if you shower too much and for too long. Electricity. This comes from various sources. You have batteries with 12 or 24 Volts for the 'small consumers' such as lights, radio, etc. Your Senseo coffee machine or other coffee machine usually needs a bit more. There is an inverter that turns 12 or 24 Volt into 230 Volt, which can be used for a short period of time and up to a certain maximum wattage.
Then there is the shore power supply. When moored in a harbour you can plug in the shore power and get 230 Volt from the harbour (against payment of the mooring fee). The batteries will then be charged and you can use almost everything on board without having to worry about anything. Larger yachts sometimes have solar panels and a generator on board...

That's something for later. Ask your charter partner about it.

* Check the local rules for swimming in surface water. Also check for possible pollution when it is warm for a long time. Not all water is equally clean.